Part.1
MENTAL HEALTH BENEFITS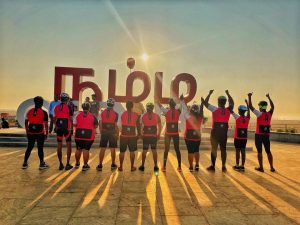 It's been one year since the world struck with the atrocious pandemic. Life became stagnated and numb, people were frustrated with the half year long lockdown. It was then the importance of mental health became significant. The long tedious lockdown pulled the populace off the limits, anxiety and depression became prevalent. Even after the lockdown is over, mental scars left behind by the epidemic are still bleeding, so it's crucial to think about remedial measures. To cope up with stress and anxiety most therapists propose physical activities. Cycling is one of the major stress relievers suggested by doctors. Let's see how it helps with mental health.
Unlike other sports which requires a full body movement cycling extends a wide range of physical and mental health benefits. The physical health benefits of cycling are substantial and plenty, it is obvious and probably most of us are familiar with that, yet we don't have a precise prospect of the mental and psychological benefits that cycling provides. The millennium brought forth a colossal lot of stress related issues. People just want to relax and take a break from the daily hustle that causes stress. Cycling however is an excellent way to scrub the stress out of people. Riding a bicycle regularly is a great way to keep your body and mind happy. Let's go through some of the psychological benefits of cycling
which is your main concern?
INCREASED PRODUCTIVITY
According to recent psychological studies people who bike to work are more productive. Studies have shown an increased level of dopamine production after a cycle ride, a happier employee more productive employee! Along with that cycling increases the cardiovascular functions which in turn provides a high and lasting energy level. Like every physical activity cycling also reduces cortisol and helps to be relaxed.
REDUCES STRESS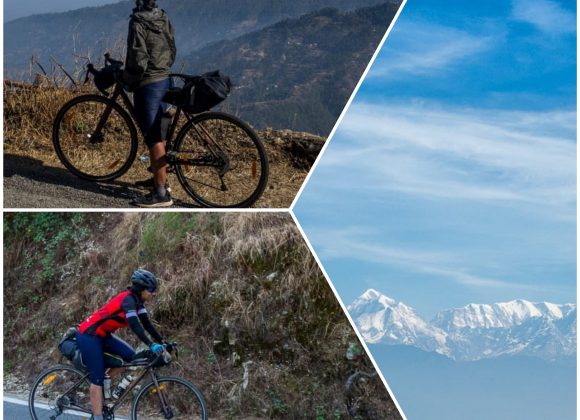 It's exhausting, the mandatory daily life! It can be really stressful and frustrating sometimes. Indubitably getting out with a bicycle reduces these stresses. Not only has it been proven that physical exercise eases stress and anxiety, but cycling in particular has been proved to benefit the rider's overall state of mind. What could be more reliving than a slow evening ride on the beach road.
DIMINISHES THE RISK OF DEPRESSION
According to oxford studies cycling reduces the risk of depression. There is a common usage among riders: "the rider's high" which means the overwhelming joy after finishing a ride. The rider's high can be enough to ease stress and lash the inner demons, obviously reducing the risk of depression and other sorts of mental illness      
HELPS WITH THE SLEEP CIRCLE
A person who rides regularly is capable of getting their circadian rhythm in sync by riding regularly. Along with that cycling reduces the production of the stress hormone [cortisol] that may affect regenerative deep sleep. It can also positively affect brain endorphin levels which can improve your sleep cycle
MAKES YOU MORE CREATIVE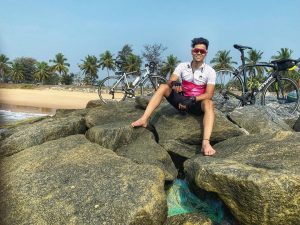 Creative block is a sizable problem faced by every kind of artist. If you are engaging in a creative field and having mental blocks regularly, a bicycle ride is the way to go! Moving yourself while getting fresh air helps to sharpen problem solving skills as well as creative thinking. Routine cyclists state that they have an addiction to riding, in other words "rider's high". This positive high is a great way to refocus your mind's energy into a positive place.
What question do you have in mind ?
Cycling definitely helps our mental health. Giving mind that extra dose of positivity is important for our overall happiness.
The psychological and mental profits of riding a bicycle regularly are really something that helps maintain cheerfulness in our daily lives.