With over 100,000 cases reported positive cases and over 3000 death tolls around the world the 160-billion-dollar sports industry has gone dark. Every single sport has been impacted regardless. The alarming rate at which the virus spreads has led to cancellation of all public events. Sporting events are being held without spectators, many are being postponed or cancelled.
NBA alone will be looking at a loss of over 200 million USD. No games means no ticket sales, reduced media payments. LeBron James who could loose around 400,000 USD per match if he doesn't play will not get a lot of sympathy considering his riches but minor league players who rely completely on the sport to feed them or put a roof over them are suffering.
The sports industry was an industry which in the past was shown as a recession proof one. Through the financial crisis of 08 or September 11 attacks weathered through it. The biggest danger for leagues is lost revenue from television contracts, NBA gets around 9 billion USD from it. With the upcoming matches being cancelled this could have a major impact on the revenue. The ticket sales have also been slammed, the teams haven't said anything about the already sold ones whether they will be refunding it or providing a carry forward credit for future matches.
The Corona virus has been declared a pandemic and there are fears Tokyo 2020 being impacted. The organisers are still going ahead as planned, despite Japan's Olympic minister Seiko Hashimoto suggesting it could be postponed until later in the year.
The Australian Grand Prix has been postponed over coronavirus concerns, with Bahrain, Vietnam also cancelled. The Dutch Grand Prix in May is expected to be called off. McLaren had already withdrawn from the Australia earlier on Thursday after a member of staff tested positive for the illness. It is understood the team member reported symptoms associated with the virus in the Albert Park paddock on 11th March 2020 morning. Two personnel from American outfit Haas were tested and are also in self-isolation.​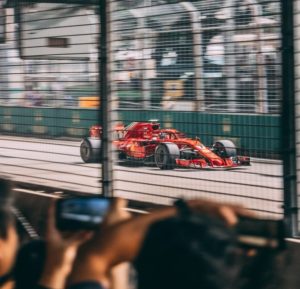 England's tour of Sri Lanka has been cancelled, with cricketers instructed not to sign autographs or pose for selfies with fans. Surrey have cancelled their pre-season training camp at the ICC Academy in Dubai amid concern over the safety of their players. The final two Australia v New Zealand one-day internationals of the series, as well as three Twenty20 matches between the teams, due to start on 24 March, are postponed. India's one-day international series with South Africa postponed. Indian Premier League's start delayed from 29 March until 15 April.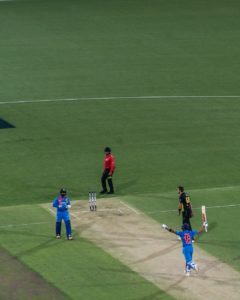 MotoGP confirmed the Thailand Grand Prix, due to be held March 22, has been postponed.  The opening four races of the MotoGP season in Qatar, the United States and now Argentina were called off. The Qatar race was cancelled, while the other three have been moved to later in the season, which is now due to get under way in Spain on May 3.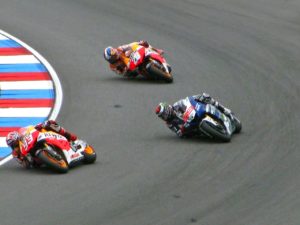 The NBA season has been suspended "until further notice" after an unnamed played from the Utah Jazz tested positive for coronavirus. The NBA became the latest major sporting league to take measures to curb the spread of the virus as it called a halt to action following Wednesday's schedule.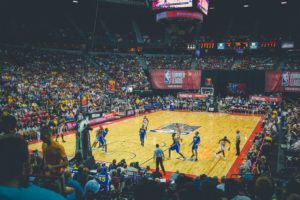 Fears of two cases of coronavirus at the UAE Tour saw the race cancelled with two stages left. Team INEOS are among a host of teams who have decided to withdraw from all racing until the Volta a Catalunya on March 23. The Strade Bianchi, Tirreno-Adriatico, Milan-San Remo and the Giro di Sicilia races in Italy have been postponed. The Giro d'Italia has also been postponed.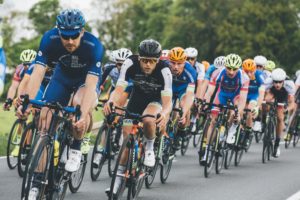 The high-profile BNP Paribas Open at Indian Wells, where the likes of Rafael Nadal and Novak Djokovic were due to compete, was called off. ATP suspends men's tennis tour for six weeks over coronavirus. The ATP has announced a six-week suspension of the men's professional tennis tour due to "escalating health and safety issues" arising from the coronavirus outbreak.The Miami Open tennis tournament, due to start on March 23, has been cancelled after a ban on mass gatherings in Miami-Dade County.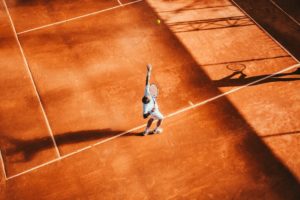 Uefa have confirmed the remaining Champions League last 16 second legs (Manchester City vs Real Madrid, Juventus vs Lyon, Barcelona vs Napoli and Bayern Munich vs Chelsea) are all postponed with no date to reschedule yet. While the same is true of Europa League last 16 second legs, as well as the first legs of Sevilla vs Roma and Inter vs Getafe.
Juventus announced defender Daniele Rugani had tested positive for coronavirus on Wednesday night and a number of Leicester players have shown symptoms of coronavirus and have been "kept away from the squad", manager Brendan Rodgers has said.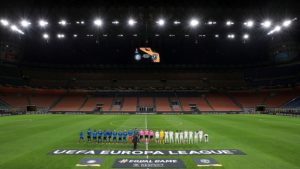 The Formula E calendar suffered a third postponement after the Jakarta E-Prix, set for June 6, was called off.Formula E had already postponed the Sanya E-Prix – scheduled for March 21 – on February 2, with the view of rescheduling both races later in the calendar, while the Rome E-Prix on April 4 was shelved last week due to Italy's ban on domestic sporting action.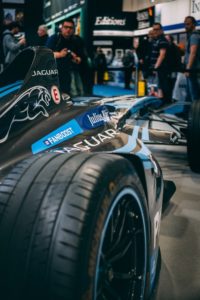 Hyve recommends everyone to take necessary precautions and basic preventive measures. Together we can fight the virus. Following simple steps like
Washing your hands regularly
Maintain social distancing
Avoid touching eyes, nose and mouth
If you have fever, cough and difficulty breathing, seek medical care early
Could go a long way in helping you stay in the green. We recommend avoiding gymnasiums as well for while and work out at home, stay fit. Stay safe!