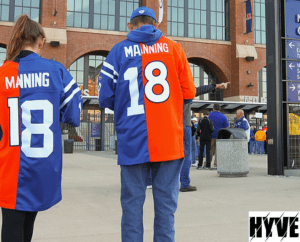 If you are a sport lover and love your team, then you should use various ways to support your team or player. Team jersey is something that can inspire your favourite team and you can show your enthusiasm by having custom fan jersey.
How to get Custom Fan Jerseys and Fan Football Jerseys
The latest team has revealed the jersey look for India Super League 2019 season. This classic black and yellow jersey is catching the sight of sports lovers. This color is all about echoing the wish to revive the illustrious and rich football culture. This look of jersey is more about to boast price and heritage of the city. This classic look of jersey is inspired by city's architecture and traditional. This is designed with bold colours that depict upbeat mood and bright colour of the city. ISL team is very excited so the fans are. If you are among the fans who want to motivate the players then get your fan jersey customized with https://www.hyvesports.com.
This is the best platform that offer you custom jersey delivered at your doorstep. You can design your own jersey with the help of this online platform. This is actually a popular store that has become the first online custom design portal for active wear and if you are planning to design your own fan jersey inspired by first look of ISL team's Jersey released, then this platform is all about helping you get what you actually want. You can find best and easy to use designer tool on the site that helps you to make your own design so go for it. If you want these jerseys in bulk, then you can place bulk order.
It is easy to make your own design by visiting the make your own design page on website. You just need to choose product, add text and art, upload image, name and number and your design is ready. Sports jersey is available for all men, women and kids. This is really a great way to support your favourite team.
You can visit the website to know more about the products and various other sport accessories that you may want for next match. You need not to wait more as now you have the best way to get your fan jersey customized, so go for it. This is all about your craze about sports.