Ever since bicycles were introduced in the 1890's cycles, they have become omnipresent throughout rural India. In the early 19th century, very few people in India could afford cars or motorcycles. Hence, bicycles prevailed and even bought by the government in large numbers for first-mile connectivity for the Indian post.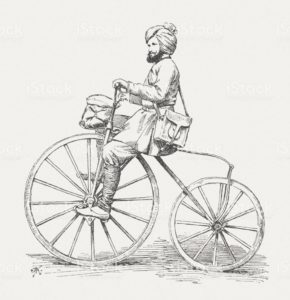 Taking into consideration India's expansive and diverse geographic terrain, people have to travel over hills and plateaus, vast plains, across streams and forests. Bicycles were used by milk vendors, artisans, farmers, small traders and children going to schools. Food carts and rickshaws use modified forms of the bicycle to transport foe and fodder. Despite, its obvious benefits like being environmentally friendly as well as being friendly on the pocket. The bicycle scene has seen a rapid transition over the last few years.
When you look at the 2011 census, 68.8% of Indians live in rural areas. That is about 83.3 crore in absolute numbers. The number of vehicles owned by people in 1951 was 0.3 million but by 2015, this number rose to 210 million out of which 73.5% was two-wheelers and 13.6% were cars.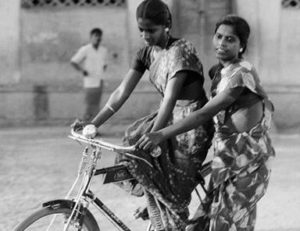 The percentage of mass transport vehicles such as buses declined to 1%. Development in motor-powered transport has always been hindered by negative impacts. Air pollution and emission of harmful greenhouse gases such as CO, CO2 and NO2, dependence on fossil fuels, which is projected to go up in billions in import bills the years to come, traffic congestion, road accidents and noise pollution. Evidently, this is not a sustainable model for India. Cycling is quickly coming up as an alternative mode of commute in traffic-stricken cities likes Delhi NCR, Mumbai, Bangalore, Chennai, Kolkata, Pune and Hyderabad contribute almost 55 per cent of the total sales in the premium segment.
There is now a growing demand for premium bikes among youngsters and middle-aged corporates. People are taking to cycling to stay fit and out of love and concern for the environment. These new-age bikes, which cost as much as or more than most motorbikes, have caught the eye of fitness and outdoor enthusiasts. The trend that is fuelled by the rising disposable income and ever-changing lifestyle of the middle class. There are a lot of companies riding along providing an eco-system to the Indian cyclists as well. Popular apps like Strava, map my ride, wahoo fitness has gamified cycling and made it a social activity. Also companies like Hyve coming up with custom cycling jerseys, which helps reveal the creative side of the cyclists. They also help cycling groups create their identities and helps keep track of their members during long rides with distinct designs and colour combos. Enthusiast's had to depend on foreign brands and imports to find good quality apparel for supporting their cycling activities. Now they have access to high quality apparel and a huge value addition is that they can customise their apparel according to their desire.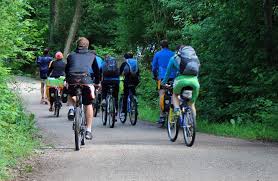 Cycling gives people the privilege of riding without any traffic constraints during the weekends. People who neither like pollution nor traffic are in love with the new trend. This helps financially savings as well keep them healthy. Most of the industry players are focusing on this niche but growing segment of recreation bicycles. Premium bicycle has advanced from a hobby to a lifestyle accessory. Cycling is more of a social activity than ever before and for many members of the millennial generation, the high-end bicycle becomes a means to express and exude their identities. It has also started to become a status symbol and the cool factor that comes along with has had an impact on the rise.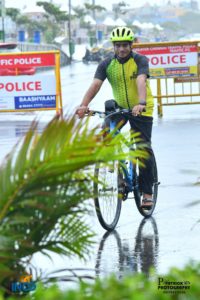 India is a developing country; as such the government has priorities largely to cater to people below the poverty line and other priority sectors. Prime Minister Narendra Modi's vision of the upcoming smart cities has bicycle lanes as an integral feature, in all the new infrastructure development projects. This will certainly help boost the culture of cycling in India. Once a lifeline now has transformed into a lifestyle and its here to stay. Happy cycling.